Published on February 11, 2020. Last Updated on July 15, 2021.
You've heard of DIY face masks, but the DIY hair mask can be an equally powerful tool when it comes to healthy hair maintenance. In this article, we'll explore 12 all-natural ingredients you can probably find in your kitchen right now that can be used to create an effective DIY hair mask. 

1. Tea
Tea can bring to life far more than just your "morning person" vibe. Hair looking a little bit dull as of late? Black tea can give your tresses a revitalized sheen, according to Lifealth. Tea drinkers will find this one-ingredient DIY hair mask easy to put together — but even if you're more of a coffeeholic, the process is a breeze.
Instructions: Brew some black tea and allow it to cool. Then, pour the tea onto your hair and allow it to soak for 10 minutes. Next, wash the tea out and watch it glint in the sun from the shine. 
2. Butter
Butter adds moisture when baking a cake and when applied to your hair as well. It's a treatment that's been used for generations in Ethiopia. According to Daily Mail, many women in the country rub butter on their scalps to moisturize and protect from sun damage. Naturally, Curly says that rubbing butter on the hair as part of your DIY hair mask can lead to an enhanced natural texture.
3. Bananas
Bananas are known to be healthy for our bodies, thanks to their high potassium content. And for that same reason, bananas make an excellent hair mask when blended. Healthline says that bananas contain the mineral silica, which helps the body synthesize collagen. Collagen can thicken and strengthen your hair. Banana hair masks can also moisturize your hair and assist in the relief of a dry, itchy scalp.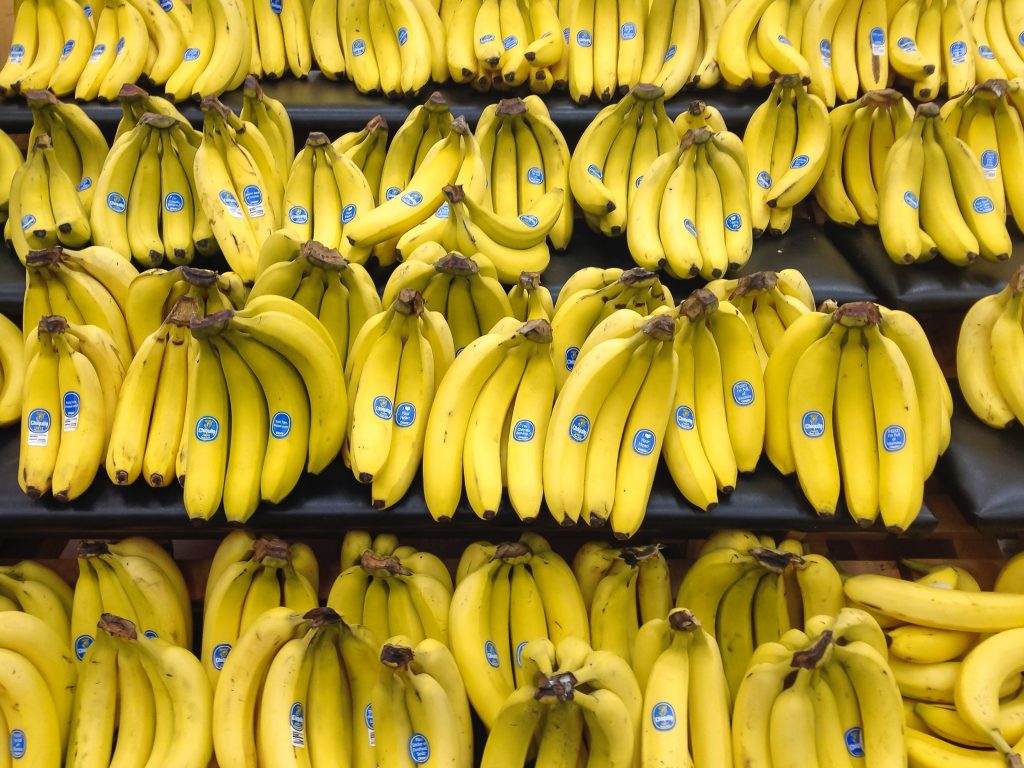 4. Apple cider vinegar 
You might be used to taking shots of this if you're diet-conscious, but apple cider vinegar is a superfood that works for more than just weight loss. It's also a key ingredient in a hair mask by Tata Harper, founder of Tata Harper Skincare, that repairs dry, dull hair during the winter season. The apple cider vinegar in the mask aids in removing product buildup on the hair that dulls it. Argan oil is also included in the mask to help nourish and soften out-of-control strands. Lastly, apple cider vinegar rids the hair of frizz, Natural Club says. 
To make it, first combine ½ avocado, 2 Tbsp argan oil, 10 drops of rosemary essential oil, and 1 Tbsp of apple cider vinegar. Then, pulse it together and knead the mask through your dry hair from its roots to its tips. You can skip over your scalp if your hair's oily. Next, clip your hair into place and allow it to sit for 15 minutes. Then, rinse and cleanse with shampoo. This process can be followed once a month for the best results.
5. Eggs
Eggs are made up of two components that qualify them as a holy grail ingredient for the DIY hair mask. First, the yolk has the natural ability to moisturize, while the white removes unwanted oils with enzymes that eat bacteria. If you have normal hair, use the entire egg for conditioning your hair. On the other hand, you should use egg whites only if your hair is oily. For dry, brittle hair, it's ideal to use egg yolks only. 
To use, blend approximately ½ cup of your appropriate egg mixture and apply to hair that's damp and clean. If you run out of eggs to coat your scalp and hair, use more as necessary. Then, let it sit for 20 minutes, rinse with cool water, and shampoo hair. Whole egg and yolks-only treatments can be applied once a month, while whites-only treatments can be applied bi-weekly. 
6. Dairy
The lactic acid in dairy products like sour cream and plain yogurt can help reverse hair damage from elements like harsh styling products and air pollution. Dairy masks can work for all hair types, but the protein in yogurt works especially well for bringing out the best in one's natural curls. To use, first massage ½ cup sour cream or plain yogurt into damp hair and allow it to rest for 20 minutes. Then, rinse with warm water, then cool water, shampoo your hair as usual. Treatment can be applied every other week. 
7. Lemon
A combo of lemon juice and olive oil can help combat dryness from harsh winter temperatures. According to Janice Cox, author of Natural Beauty at Home, "the acidity in lemon juice helps rid your scalp of any loose, dry flakes of skin, while the olive oil moisturizes the [newly exposed] skin on your head." Then, mix two tablespoons of lemon with 2 tablespoons of olive oil and 2 tablespoons of water. Massage the mixture into the damp scalp. Allow the mixture to rest for 20 minutes, then rinse and shampoo the hair. The treatment is safe to apply every other week. 
8. Beer
If your hair needs some extra oomph, crack open a cold one and coat your hair with it. Beer is fermented, so it contains huge amounts of yeast and B vitamins. These work together in your DIY hair mask to add volume to exhausted locks.
9. Honey
Also, according to Cox, "honey is a natural humectant, which means it attracts and locks in moisture." Whether your hair is dry from hard water, sun overexposure, or your hair straightener, honey is at your service. Though a honey mask might seem overly sticky, it works well on all hair types. First, massage about ½ cup honey into clean, damp hair, then let it sit for about 20 minutes. Next, rinse with warm water. Feel free to add 1 to 2 tbsp of olive oil to loosen the honey and make it easier to apply. Is your hair especially sun-damaged? Then try combining honey with 1 to 2 Tbsp of a protein-rich ingredient like avocado or egg yolk. The mixture will help replenish the keratin protein bonds that the sun's UV rays attack. This treatment can be applied monthly.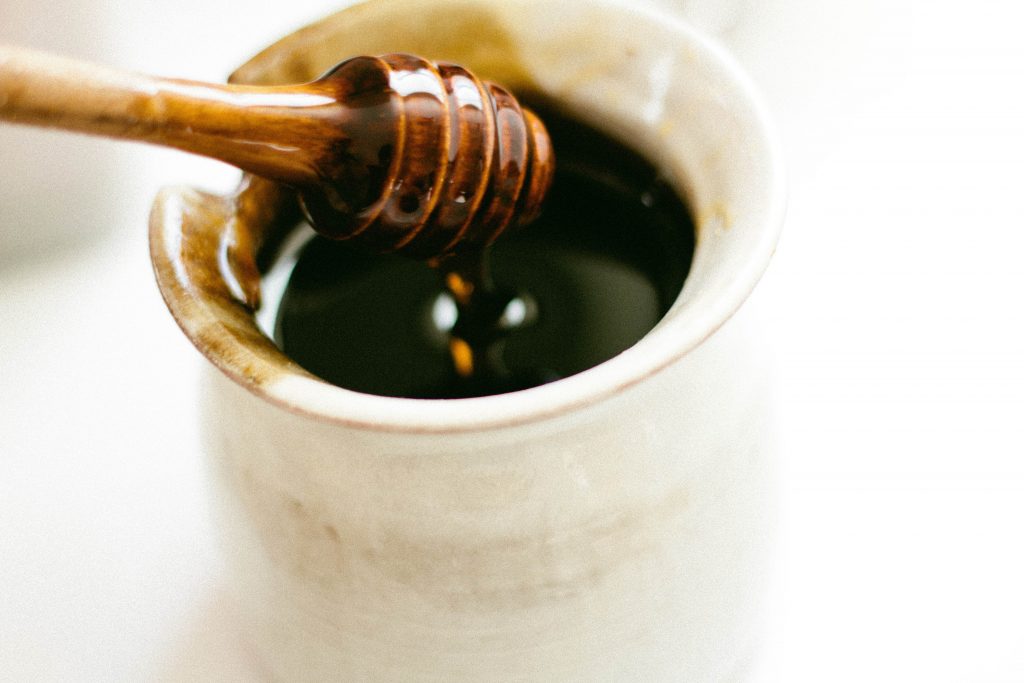 10. Avocado
Avocados are chock-full of antioxidants, essential fatty acids, biotin, and vitamins A and E. Cox says the food has the premier combination of nutrients for smoothing and weighing down hair out of line. First, mash up half an avocado and knead into clean and damp hair. Allow it to sit for 15 minutes, then rinse with water. Treatment is suitable bi-weekly. 
11. Baking soda
Cox says that "nothing eats through product buildup like baking soda." Sodium bicarbonate breaks down acids to take away excess oil and bring back shine. If you use too much baking soda, though, it can lead to hair that's too dry — so if your hair is already lacking in moisture, use it at your own risk. 
12. Coconut oil
Not only can you use coconut oil for cooking and cleaning, but you can also use it to condition your hair. Healthline says that lauric acid gives hair the ability to absorb coconut oil more easily. This makes coconut oil ideal for bringing down protein loss from sun exposure or chemical treatment.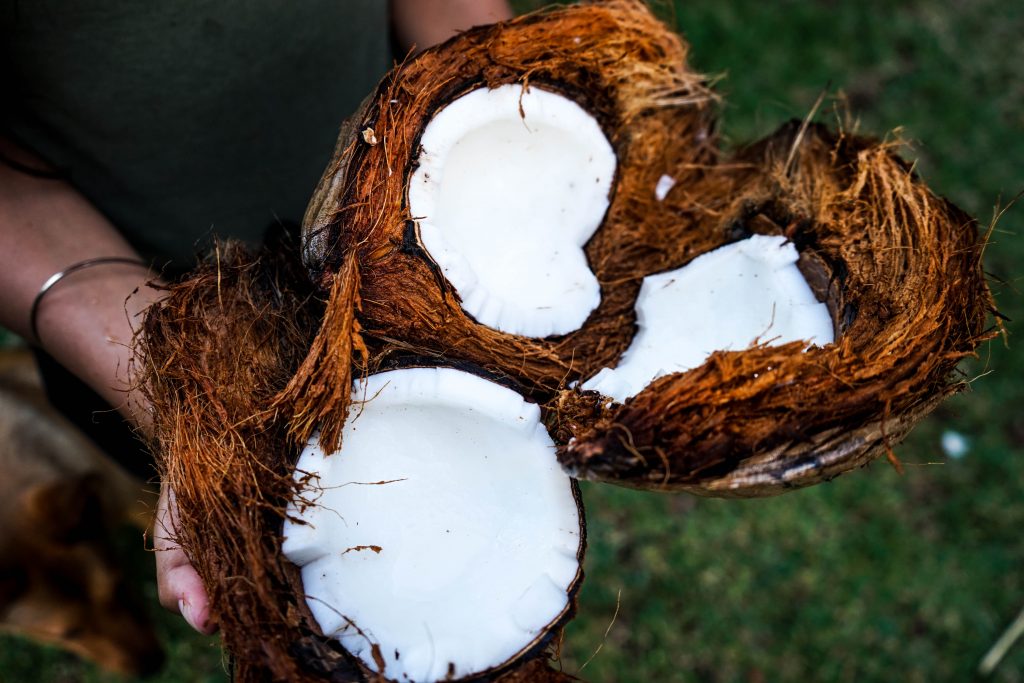 Want the staying power of all of these ingredients in one DIY hair mask? Check out the all-natural Gashee by Dr. U™ line of products!
Dr.UGro™ Roots is a natural, botanical hair lotion ideal for moisturizing and helping grow damaged hair. A simple swipe of the product on the scalp with a spray top or a dropper allows it to trickle down the hair shaft for optimal nourishment and hair stimulation. Moreover, Dr. UGro™ Edge is the first natural pomade to perform as a hair styling mousse and gallant while unleashing beneficial plant ingredients that nourish, rejuvenate, moisturize, condition, repair, and stimulate your hair.
All Dr.UGro products are formulated, tested, and approved by Dr. Sanusi Umar, a dermatologist and hair transplant specialist. Using a combination of herbal extracts and oils, they are produced through a cold formulation process to avoid the destructive effects of heat. The formula is ideal for all individuals across all ethnic groups and ages with hair concerns. It is especially effective for those suffering from hair loss caused by braids, dreadlocks, weaves, and other tight hairstyles. Click the photo below to learn more or shop now!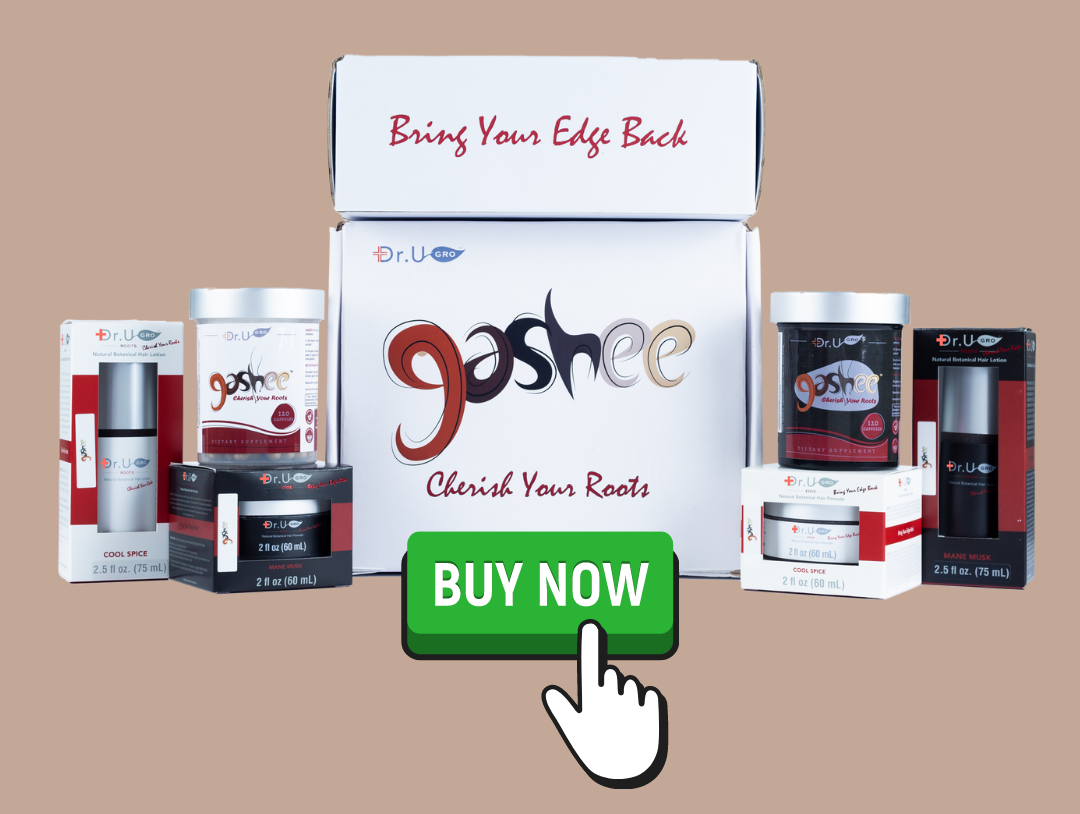 ---
VIDEO: Dr.UGro Gashee Hair Products Show Impressive Results
---
Further Reading
Learn how rice bran supports hair growth