Published on June 21, 2020. Last Updated on October 27, 2021.
Within our GASHEE community, we have had the privilege of helping people looking for hair growth or hair restoration achieve their hair goals. One of our happy customers, Diane, was able to restore her edges with our natural hair care solution. No surgery was done, and she only used a topical pomade, applied 1-2 times a day.
Diane's Story: Restored Edges with Natural Hair Care Solutions
Two years ago, Chicago native, Diane, noticed the texture and thickness of her hair changed. It was patchy and frail. The sparse hairs revealed a substantial part of her scalp on the top and her temples ( edges ); the skimpy hairs told a telltale story that something was amiss. 
"My hair was never thick," she said. "Not thin, but never thick. I've never had a thick consistency of hair."
However, even if she knew her hair wasn't the most voluminous, she especially raised an eyebrow when she realized that the hair on her edges, back and nape of her head was sparse too.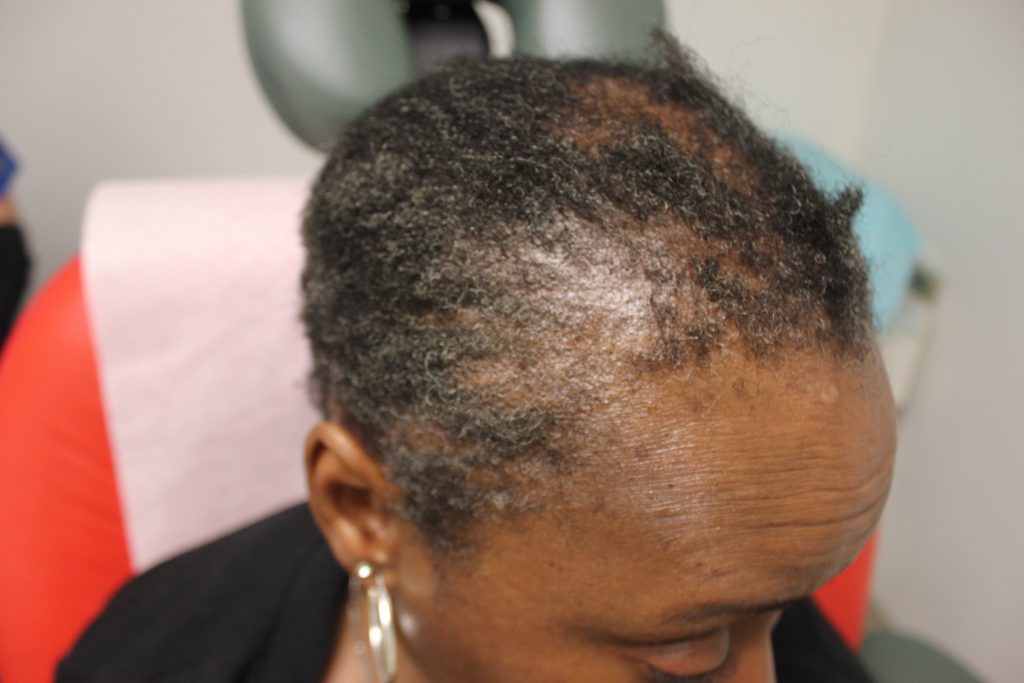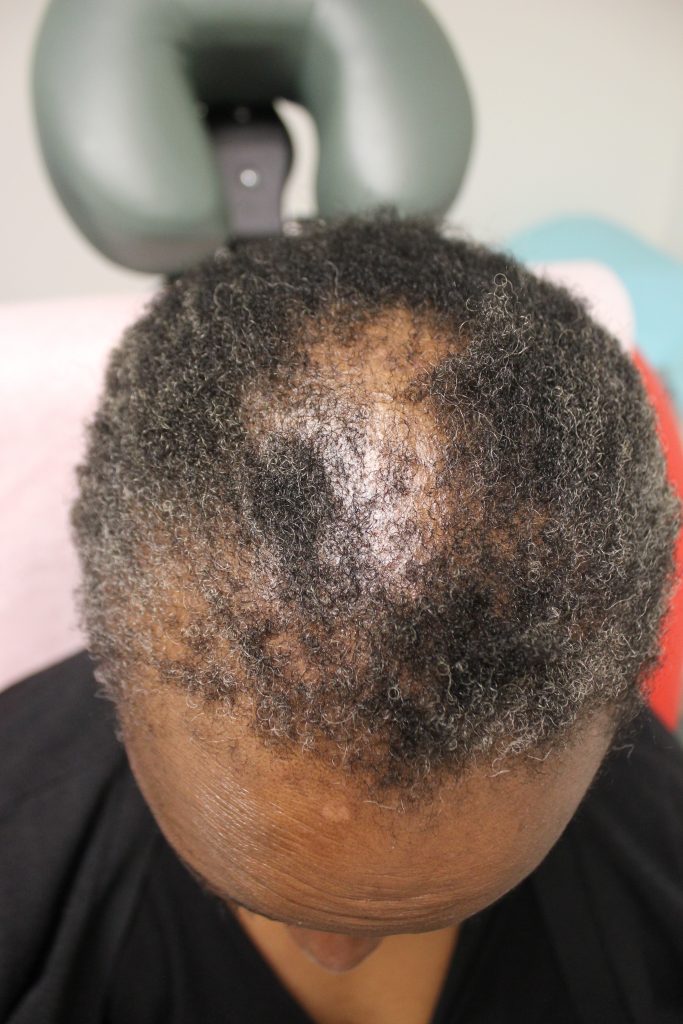 Stress Was Just The Tipping Point
Similarly, her husband, Tony said he noticed her scanty hair more so after the death of her parents and siblings. He attributed those heart-wrenching experiences to the change in Diane's hair.
"[It was] the rigor of stress," her husband Tony explained. 
After that, Diane found a spot at the center of her head. That's when it became real. According to Tony, she didn't seem too concerned until that day. She questioned everything – hair products, types of hairstyles, medications, lifestyle and diet. Something had changed and couldn't quite figure out why her hair looked transparent.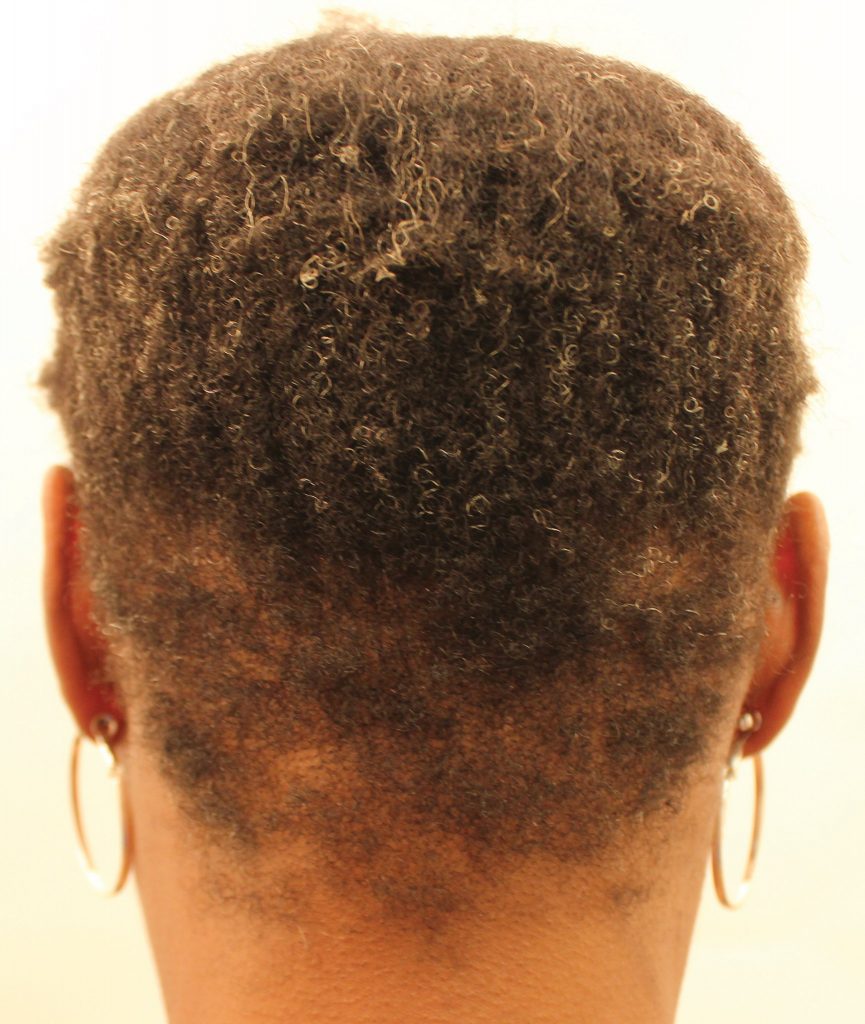 Understanding The Root Of The Problem
Diane was dead-set on finding a solution to her hair dilemma. As a result, she saw a number of hair specialists and dermatologists. Many doctors and specialists diagnosed her condition and prescribed pharmaceutical medications and topicals. There were even years of injections on her scalp.
In addition, Diane was sent to see a dermatologic surgeon for a surgical solution. But much to her disappointment, she was not a surgical candidate, as her condition was not treatable by surgery. 
She researched and tried all types of hair products – but there was still no significant improvement in her hair's overall health. 
Giving Natural Hair Solutions A Chance
Disheartened, Diane hit a dead end. However, she was determined to find a solution that would work for her. Therefore, when recommended to try Dr. UGro Gashee, by board-certified dermatologist Dr. Sanusi Umar, Diane did so without hesitation. Once she received the Gashee Natural Botanical Hair Lotion, she discontinued all pharmaceutical treatments. Months later, she switched to the Gashee Natural Botanical Hair Pomade formula.
The Gashee Pomade is an all-natural hair pomade that is free of petroleum, drugs, or harsh chemicals. Even in its most organic form, the pomade is used as a natural hair mask that conditions and moisturizes hair.
She switched, according to Diane, because the pomade is an ideal stylant for edge control. Other users, particularly men, have also said they've used the Gashee hair pomade for waves. The best part of the pomade – it doesn't dry out the hair, the hair remains supple and holds the style in place. Above all, the pomade has the same lotion phytoactive ingredients carefully formulated by Dr. Umar himself over a period of 25+ years to stimulate and boost growing hair.
VIDEO: Dr.UGro Gashee Natural Hair Pomade For Natural Hair Health Restoration
It Worked! What The What?!
"I went into it not knowing what to expect," Diane said.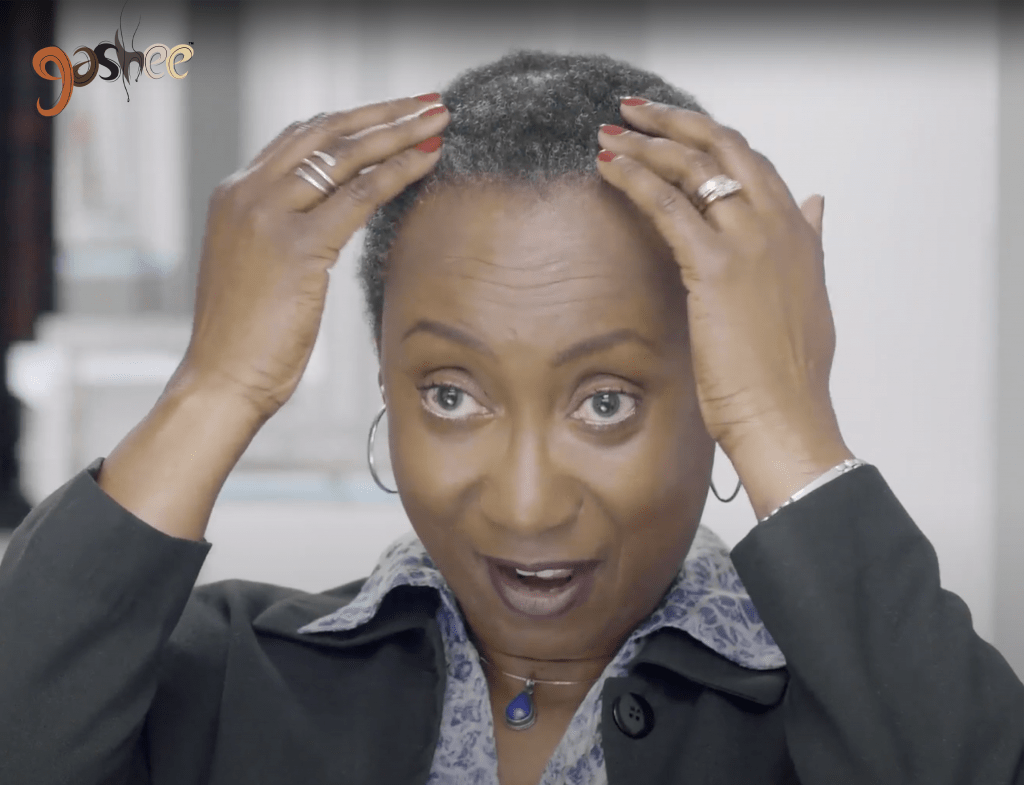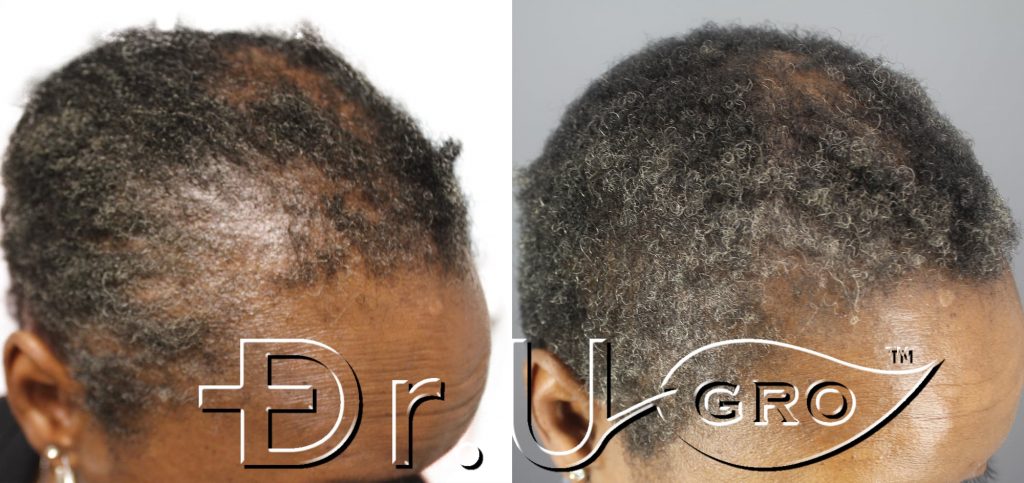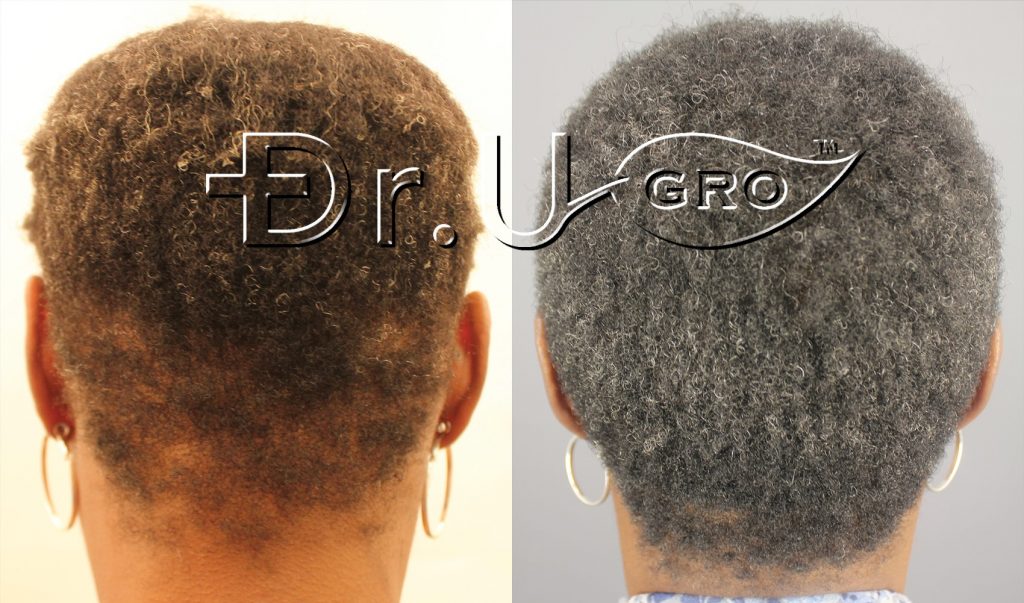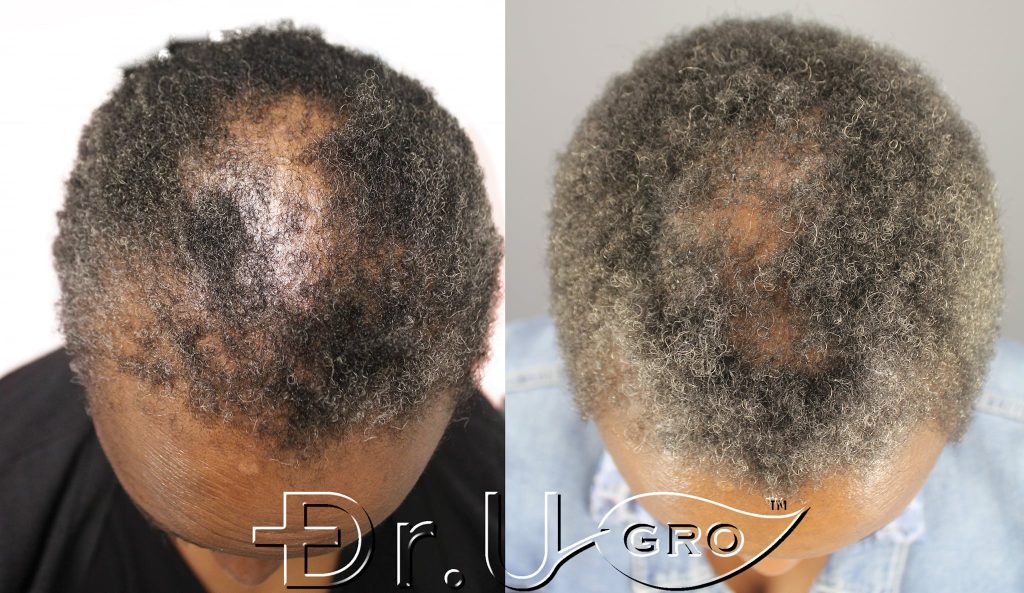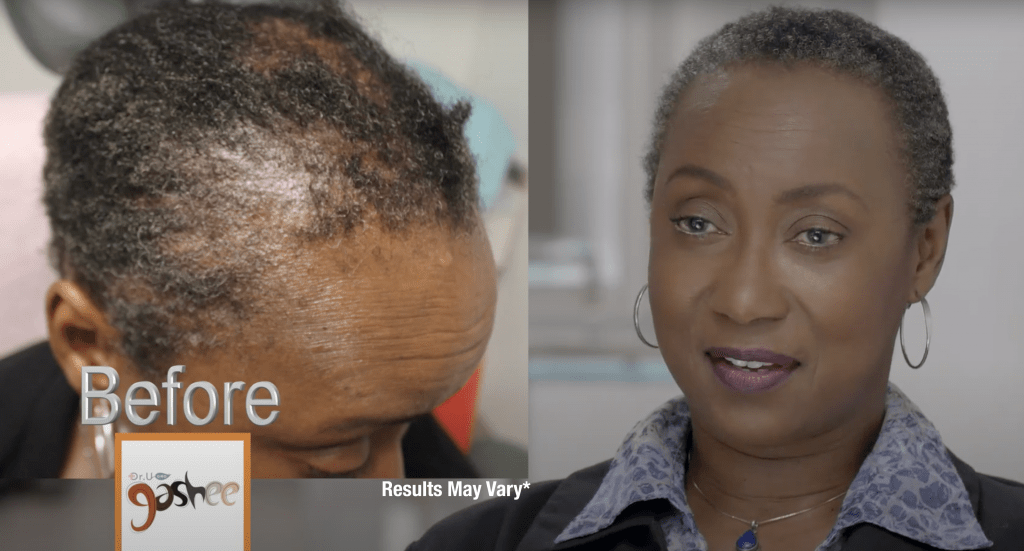 According to Diane, when she started using the product she'd take a small amount of lotion and applied it throughout her scalp and hair. She did this diligently for months, just once or twice a day. Little by little, Tony said he noticed her hair getting better.
"All of sudden," teary-eyed Tony said with a smile. "My baby's hair got thicker."
After that, pleased with the results, Diane said she decided to try the Dr. UGro Gashee Natural Hair and Nail Oral Supplements. 
"I continuously use the product along with the supplements," Diane said. "Where I had thinning patches, I now see fullness."
Similar to the Gashee pomade and lotion, the oral supplements have all-natural ingredients without pharmaceuticals or harsh chemicals, or harsh preservatives. When combined with the topical lotion or pomade, it can have potent and boosting effects on hair and nails.
The Gashee Natural Hair Pomade Makeover
Her hair was fuller. There was a striking difference in her hair in comparison to pictures she'd taken before using the products, she pointed out. 
But it wasn't just the thickness. According to Diane, she noticed during the time she'd been using the pomade that her hair was stronger. Similarly, her edges had filled up and the overall health of her hair was astonishing. 
With a beaming smile, Diane demonstrated how she slicked back her short curly hair into a sleek low ponytail.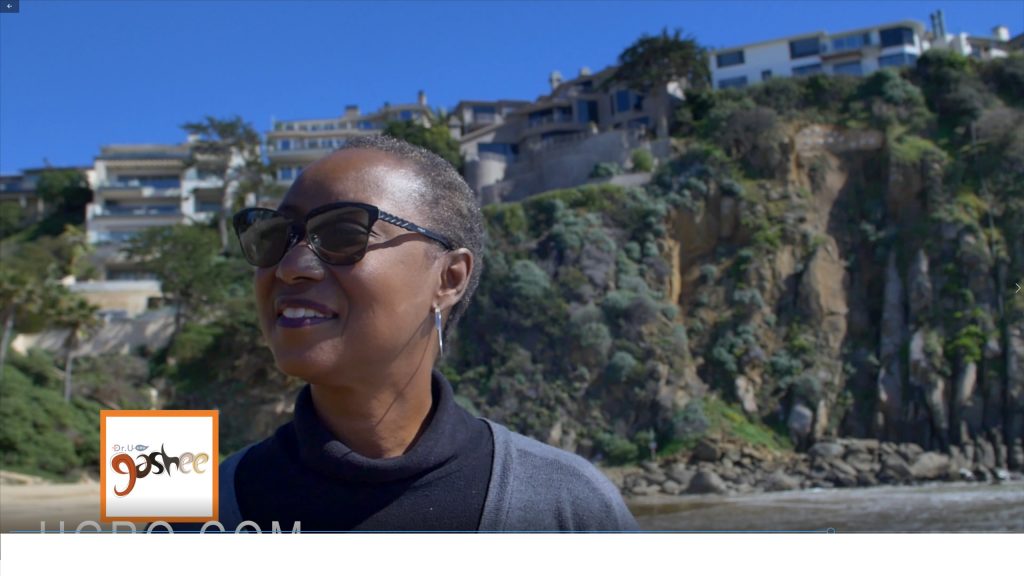 "It has changed my life," Diane said with a smile. "In terms of how I see myself and how I am confident in appearing in the outside world."
Slowly, turning her head from side to side, she confessed it was the first time in three years that she was able to style her hair.
"Oh, look at this, she got a ponytail," Tony said awestruck. "I'm elated and so is she. This is a wonderful product. This product works for real. It's working on my wife."
If you are looking for restored edges with natural hair care solutions, or just want to maintain or improve your hair health, visit our shop with the button below to try our pomade or lotion today!