Published on June 28, 2018. Last Updated on July 17, 2021.
Oleanolic acid is a botanical extract and a promising phytochemical that is being studied for many health areas, including alopecia.  It is naturally found in foods like olive oil, garlic, rose apples, clove, holy basil, honey mesquite and java apple. This compound has been written about in scientific literature as being able to fight inflammation, cancer, microbes, and free radicals. And now, some research suggests the potential viability of using oleanolic acid for hair loss.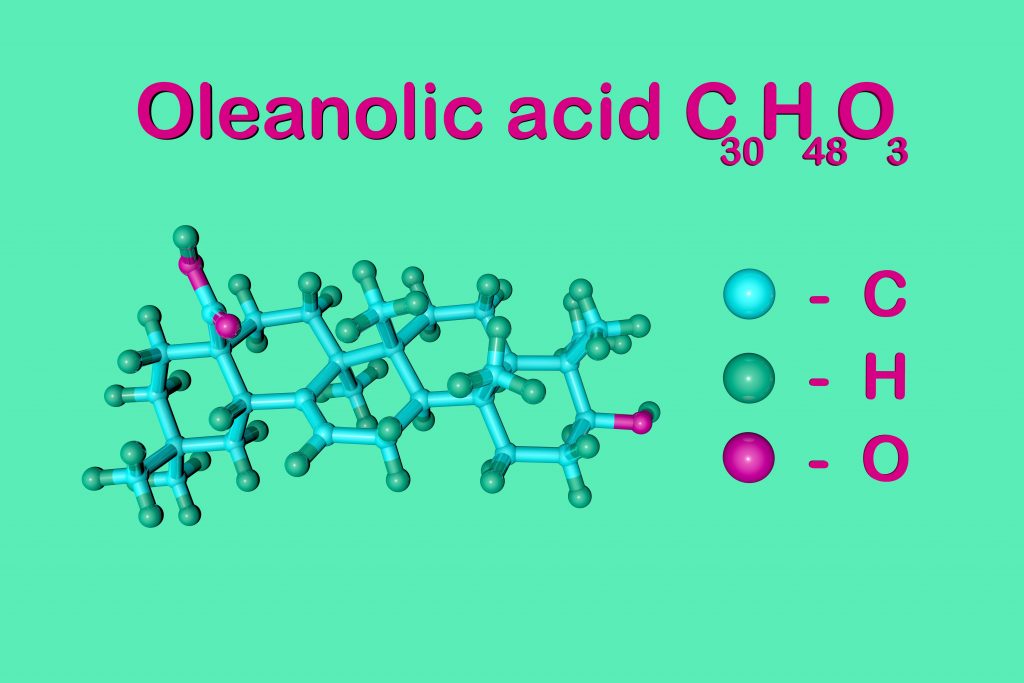 Oleanolic Acid Structure
The oleanolic acid molecule is classified as a five-ringed pentacyclic triterpenoid, a structure found in many types of medicinal plants. According to Science Direct, Pentacyclic triterpenoids have the remarkable ability to modulate how cells communicate with one another through chemical signal networks. They are being recognized as being able to provide a natural foundation or base to enhance the potency of other active compound agents within a treatment formulation.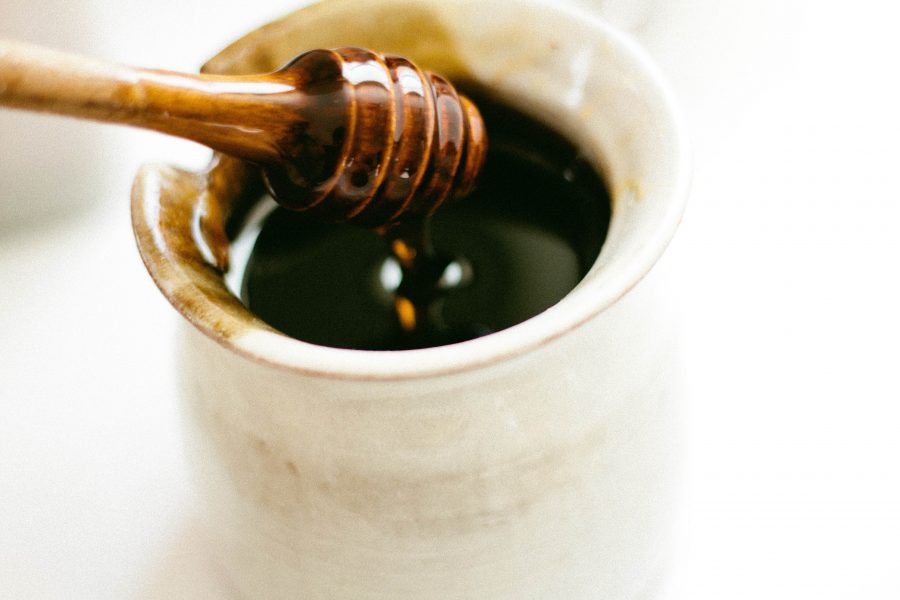 DHT Inhibition May Support the Use of Oleanolic Acid for Hair Loss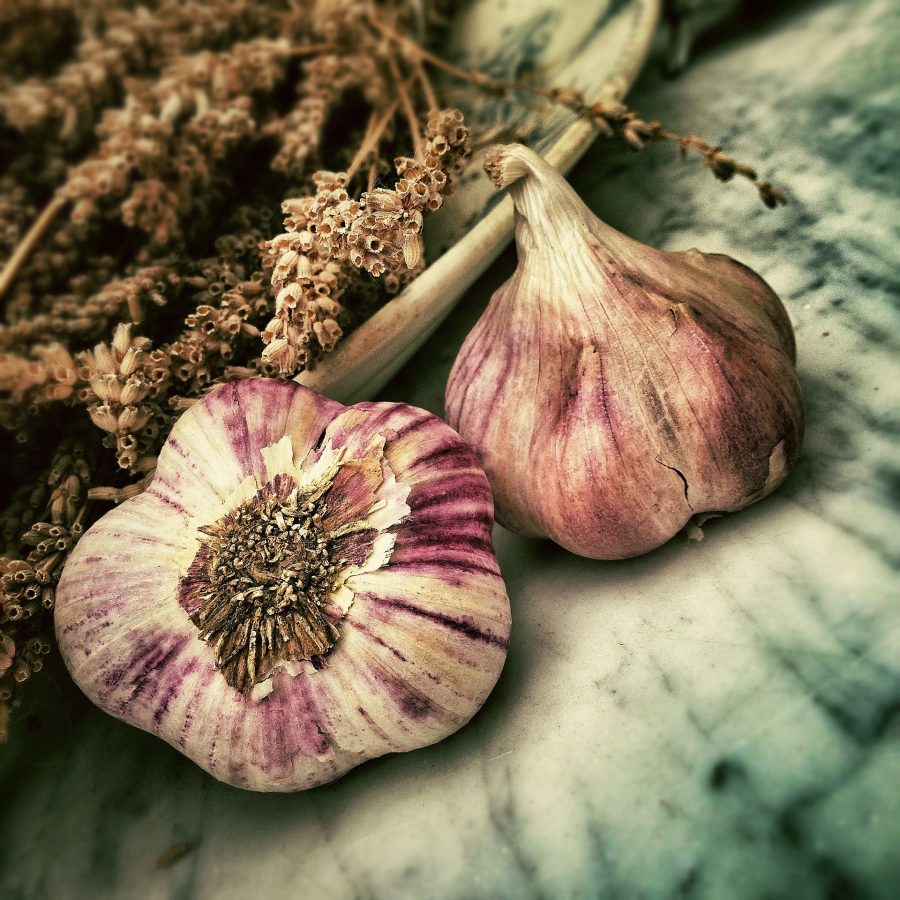 DHT is a breakdown metabolite of testosterone which is responsible for a multiple of health issues, besides hair loss. One condition of interest is acne.
The conversion of testosterone to DHT is achieved by an enzyme called 5a-reductase which is involved in the formation of steroids, hormone production and the normal development of cells.
Compared to testosterone, DHT is about three to four times stronger than testosterone at increasing the production of sebum.
A group of researchers was interested in finding out if oleanolic acid could block the type 1 5a-reductase enzyme and reduce DHT levels in acne sufferers (4). They performed an in-vitro analysis and found that they were able to inhibit the 5a enzyme by 68%. According to their publication, Effectiveness of the formulation that containing oleanolic acid 3% on inhibition of 5a-reductase on skin patients with acne, oleanolic acid successfully inactivated 54% of the testosterone conversion to DHT.
Likewise, the scientists also conducted an in-vivo study on nine human subjects with acne. These participants were given a 3% oleanolic acid formulation which they applied twice a day for six weeks. This treatment resulted in a significant reduction in acne pimples.
DHT is considered to be the foremost compound that leads to the miniaturization of hair follicles in androgenic alopecia (common baldness). Based on these findings, oleanolic acid for hair loss may offer a natural and safer alternative to synthetic DHT inhibitors like finasteride.
Oleanolic Acid for Hair Follicles May Support Enhanced Cell Proliferation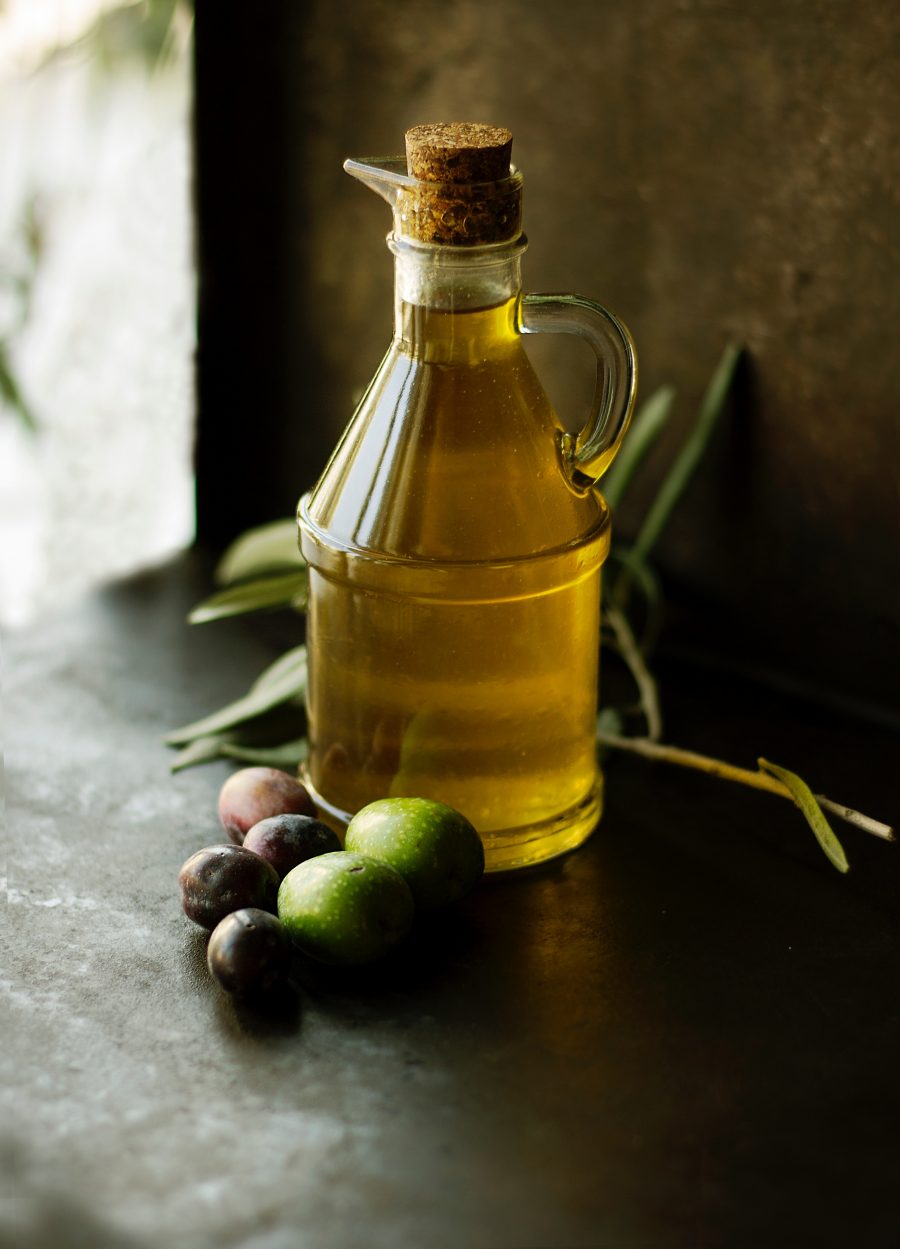 Besides blocking 5a-reductase, some evidence suggests that oleanolic acid may work by stimulating the reproduction of hair matrix cells. These are epithelial cells located at the base of the hair follicle bulb which surrounds the derma papilla.
In a research article entitled, B-catenin is involved in oleanolic acid-dependent promotion of proliferation in human hair matrix cells in an in-vitro organ culture model, a group of scientists tested four different concentration levels of oleanolic acid within a human hair follicle organ culture (5).
They found the most notable growth using 1 or 10 µg/ mL oleanolic acid for hair follicles. This resulted in:
an increased length of the hair shafts

an induced growth stage, comparable to anagen
The researchers were interested in finding out why oleanolic acid was able to produce this effect.  They hypothesized that OA promoted follicular cell reproduction. To see if this was valid or not, they applied two methods:
use of Ki-67, a cell matrix marker which indicates cell division or proliferation.

application of an immunofluorescence stain assay
Ki-67 scored high and positive (compared to the control set) when it was administered to the same group of follicles treated with the 1 or 10 µg/ mL oleanolic acid. This supported the occurrence of cellular proliferation.
The immunofluorescence stain assay revealed a high expression of B-catenin, a Wnt signaling transducer. Based on this finding, the researchers formed the conclusion that OA may promote hair growth by stimulating B-catenin in hair follicles which then induces cellular division.
Research on Oleanolic Acid for Hair Growth in Humans
In one study, Clinical evaluation of hair regrowth tonics containing oleanolic acid, researchers formulated a tonic mixture containing 22.5% oleanolic acid and a 70% ethanol solution containing Semizuri extract (3, 6).
They applied the OA treatment to 14 males, under the age of 50. At 4 months, they observed a significant increase in hair growth, particularly in three of the treated subjects.
Comparably, in the placebo control group, no signs of improvement were noted.
Based on this study, the researchers concluded that oleanolic acid for hair growth could be a safe and effective form of treatment.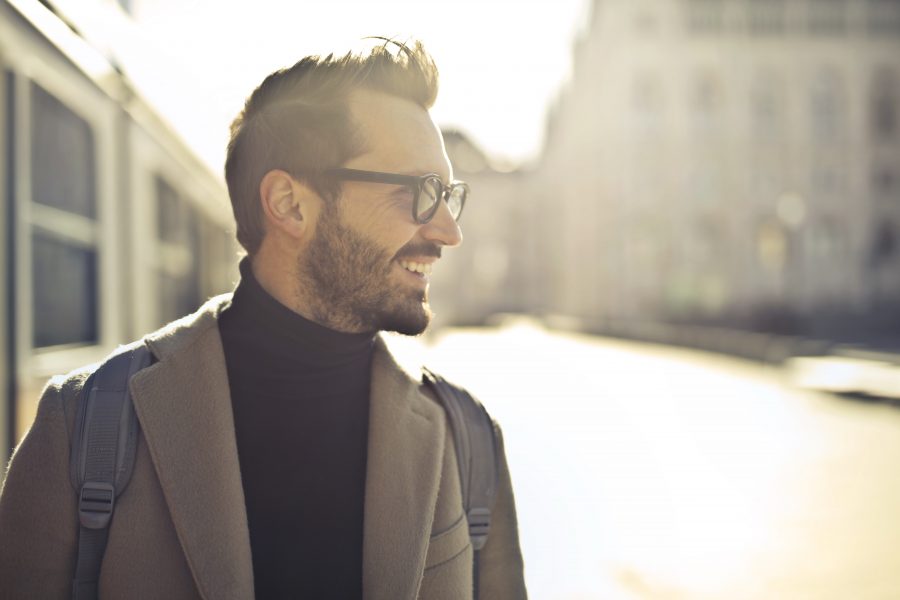 Furthering Studies on the Effects of Oleanolic Acid for Hair Loss
These research publications provide optimistic support for the use of oleanolic acid to improve signs of hair loss. This compound, whether as a constituent of a multi-herb regimen or used by itself has shown to improve hair growth in mice and humans ( in-vitro and in-vivo). As an ingredient in topical products to benefit hair follicles, Oleanolic acid can act as a relatively safe agent to promote a healthier surrounding environment in the scalp.
Further studies on the applications of oleanolic acid for hair loss are still needed. It is recommended that continued research in this area should ideally involve larger numbers of human subjects with formulations involving OA as the focal ingredient using diverse delivery methods. Additional valuable insight on the use of oleanolic acid can be obtained through research on different types of hair loss, effects on men versus women,  concentration levels and frequencies of applications.
Frequently Asked Questions on Oleanolic Acid for Hair
Would taking an oleanolic acid supplement for hair growth help me overcome baldness and thinning?
Oleanolic acid supplement products are intended to help protect cells against inflammation, and oxidative damage. They can also reduce the production and absorption of glucose, increase sensitivity to insulin and promote the regulation of body weight. These properties may help individuals with diabetes.
The Oleanolic acid supplements which are available to consumers are taken orally. And they are formulated differently from the preparations described in the studies discussed above. It is therefore unlikely that they could help with issues like baldness and thinning. At this point, there are no anecdotal forms of evidence or data from controlled studies which support the use of these supplement products for reversing the symptoms of genetic pattern baldness.
What are some common oleanolic acid side effects that I should be aware of?
Oleanolic acid is usually regarded as being very safe, unless it is used in excessive quantities. OA may exert hepatoxic effects.
Can I make my own oleanolic acid hair treatment at home?
Oleanolic acid preparations for the scalp require careful formation at specific concentrations alongside additional ingredients. Home preparations may not be effective for these reasons. Nor would DIY formulations be able to penetrate the skin at sufficient depths to exert beneficial effects on the hair follicles.
References
(1) Patel S, Sharma V, Chauhan NS, et al. An updated review on the parasitic herb of Cuscuta reflex Roxb. Zhong Xi Yi Jie He Xue Bao
 (2) Pandit S, Chauhan NS, Dixit VK. Effect of Cuscuta reflexa Roxb on androgen-induced alopecia. J Cosmet Dermatol 2008;7(3):199-204.
(3) Okazaki T, Suetsgu M, Yoshida T. Hair tonics containing oleanolic acid derivatives. Chemical Abstracts 1987;107:P161369L.
(4)  Effectiveness of the formulation that containing oleanolic acid 3% on inhibition of 5a-reductase on skin patients with acne
(5) B-catenin is involved in oleanolic acid-dependent promotion of proliferation in human hair matrix cells in an in-vitro organ culture model
(6)  Suzuki M, Ninagawa Y, Hosokawa K, et al. Clinical evaluation of hair regrowth tonics containing oleanolic acid. Hifu 1989;31(4):541-7.
Further Reading
Learn about how Rosemary oil is being studied in hair growth research.