Published on September 19, 2020. Last Updated on December 2, 2020.
Rapunzel Hair Saga: Carla and Jodie go all out for Gashee : Once upon a time, in the City of Angels, while sitting underneath the hair dryer at a local salon, Carla and Jodie became instant friends. Practically eight years later, the dynamic duo spent endless hours styling each other's hair.  They loved their hair and willing to experiment with anything to revive their hair. Learn more about their hair exploits and their exciting trip to get the last product they will ever need for beautiful, soft, shiny hair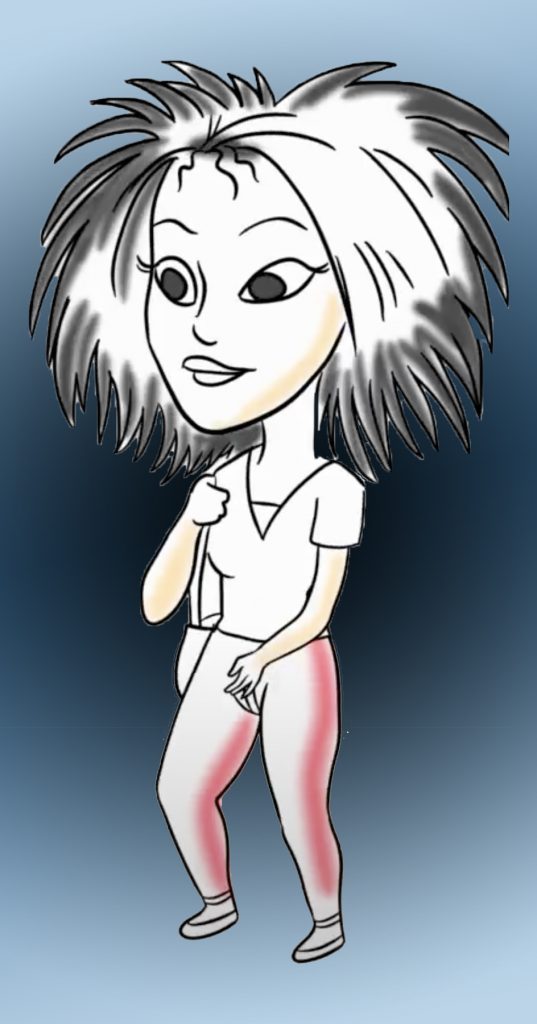 The women experimented with different dyes, wigs, braids, doodads, and thingamabobs too. And when Carla told Jodie that she was going to try hair extensions, Jodie sat in the salon waiting area to see her besties' new long faux hair. Three weeks after Jodie's extensions, Carla announced her decision to turn her chestnut brown tresses into bleach blonde. 
The Product Junkies and Life Before Gashee
Hairstyles were just the tipping point. The women also experimented with hair products. Jodie would discover a new styling gel, curl cream, hair spray, pomade, hair lotion, and share her latest expertise on the new product trends with Carla. Between the two, they had amassed an immense amount of hair products, stylants, hairbrushes, and dyes stashed in a draw or a cabinet. Some products they loved, others not so much. 
The Hair Horror Stories
The ladies thought they finally found hairstyles to "commit" to. Three years of extensions and bleaching actually wreaked havoc. It wasn't until Carla's hair broke off that she even began to notice the extensive damage. 
Though it was just a small section, it was enough to worry about. Carla tried the "go natural" approach in an effort to help her dehydrated brittle hair. Despite all her efforts, the frizz, and dryness wouldn't subside. 
Jodie was also in a similar hair crisis. For instance, her hair extensions had been tugging and pulling on her roots, causing damage to the roots of her hair. 
Although she tried cornrowing her hair and sewed-in the extensions, the weight of the extension pulled on her roots and stressed her hair follicles. And when she tried the glue-in hair extensions, the glue pulled out her hair. The first day without extensions, she was shocked. There were patches of hair on her edges. She'd heard of traction alopecia, but she didn't think she'd ever had to face such consequences for wearing extensions.
Frustrated Besties
Hoping to find remedies to revive their hair, the besties ran through another collection of natural hair products, hair tonics, ointments, pharmaceutical medicine and even changed their hair washing routines. 
One evening, while watching television, the best friends watched as Rapunzel's charming prince climbed her illustrious hair, only to run off with her precious "secret" hair serum – Dr. UGro Gashee. They saw the hair lotion theft play out a number of times and had the same thought – "time to simplify" their hair care routine.
The Dr. UGro Gashee Pandemonium
Jodie noticed people with filled shopping bags of Dr. UGro Gashee, the same product that left Rapunzel screaming bloody murder after the bandit charming prince had galloped away with it.
Standing on her tippy toes Carla was worried the product would run out before they got inside the store. She knew they had to get their hands on Dr. UGro Gashee. They had to see the hype for themselves.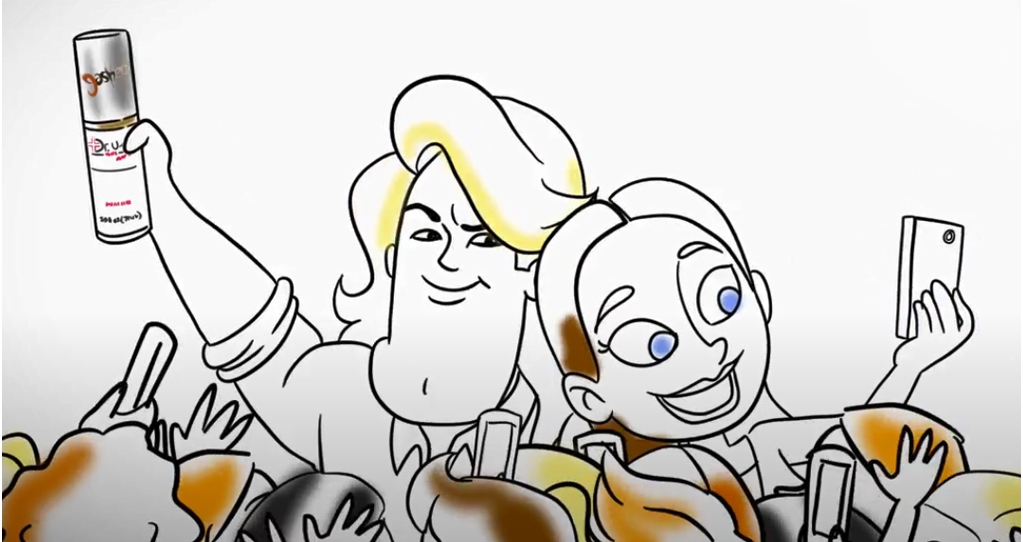 As one of the Dr. UGro Gashee models emerged from the store, Jodie elbowed Carla and pointed at the woman shooting a selfie with him. Jodie gave Carla an awkward smirk as they neared the front of the store when she realized the woman wasn't taking a picture with the model but with the bottle of Dr. UGro Gashee Botanical Hair Lotion, he was holding. 
Talking about hype, Jodie and Carla got more eager as they realized Gashee was the "must-have, magic potion" they'd been searching for. 
Want to know how Dr.UGro Gashee has helped real-life men and women on their hair wellness journey? Read more on our testimonials page. 
Hair Troubles?  Simplify your hair care routine. Try the all-natural Dr. UGro Gashee hair products – Hair Pomade, Hair Lotion and Hair Supplements: www.ugro.com