Benefits of Keratin for Hair
What is keratin? What are the benefits of keratin for hair restoration, hair growth, or hair maintenance?
In this article, we'll answer these questions and more:
Is keratin good for hair?
Is keratin good for curly hair?
Is keratin good for straight hair?
Is keratin good for wavy hair?
What does keratin do for hair?
How to restore damaged hair?
How to restore curly hair?
How does keratin work for your hair?
No matter your questions or your specific type of hair, keratin is an important component of our hair health in general.
Is Keratin Good For All Types of Hair?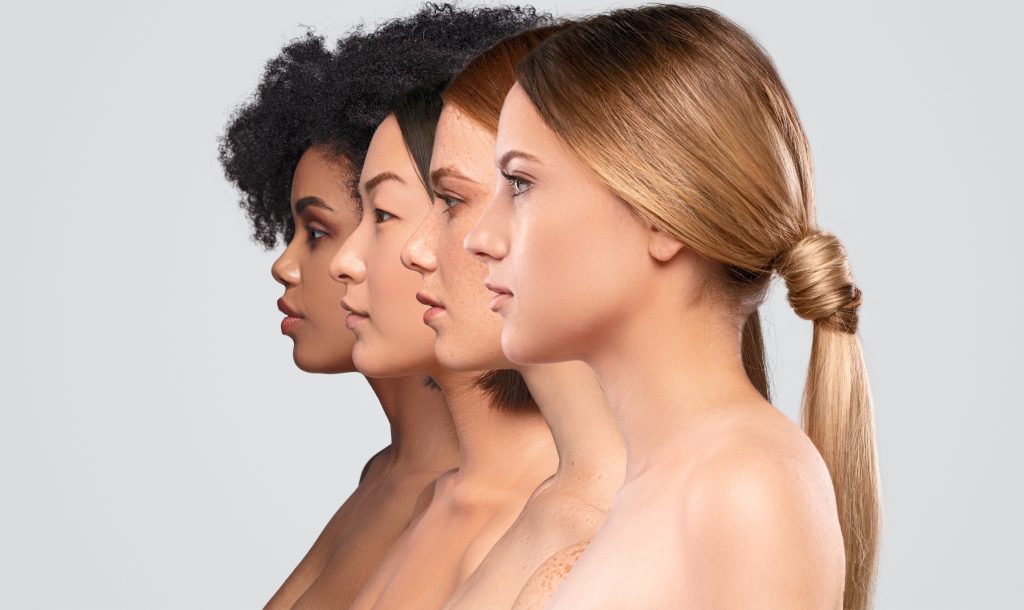 No matter what type of hair you have, straight, wavy, curly, or coily, research has shown that keratin has many hair benefits that can help your hair health for the better whether you are looking for hair restoration, hair growth, or hair strengthening.
How Can Keratin Help My Hair?
Keratin can help all hair types from curly, wavy, coily, straight, and more in many ways:
Promote hair growth
Battle hair loss
Maintain hair health
Help restore damaged hair
Help achieve longer hair
Help fight thinning hair
Increase hair strengthening
Using keratin for your hair health can have long-lasting beauty and health benefits that you'll thank yourself later for.
Even if you have healthy, beautiful, voluminous hair, keratin is still important in taking care of your hair, as well as combating the degeneration of hair as we age.
Yet, not all keratin treatments, topicals, and oral supplements or vitamins are created equal.
Keratin: Important Facts For Hair Growth & Restoration Explained
So the big question goes: why do we need keratin for hair health?
In order to answer this question, we have to understand what keratin is:
What is Keratin? Why is it Important for Hair Growth?
Keratin is very important for our hair because it makes up our hair!
As stated by Healthline's 2018 article on Keratin, "Keratin is a type of protein that makes up your hair, skin, and nails."
It can also be found in our internal organs and glands.
It is a protective protein and therefore less prone to scratching or tearing than other types of cells which your body produces.
In a 2018 study, researchers concluded that keratin is a major protein lost in damaged hair – and that by applying keratin K31 or hydrolyzed keratin peptides isolated from wool or chicken feathers, a cohesive film can be formed to fill the gaps produced in damaged hair. Therefore researchers concluded that keratin application can be effective in hair improvement.
How Does Keratin Help Your Hair Grow?
Keratin works by smoothening down the outer cells that make up your hair strands. As new keratin proteins reach the hair, whether it be through topical application or oral ingestion, new keratin proteins essentially smoothen and fortify pre-existing keratin proteins found along and within damaged hair.
This process works at a cellular level to fill and repair gaps along the rough or damaged exterior of hair strands, which can result in a fuller and smoother hair strand that looks glossy and healthy.
In the same 2018 study, extensive research concluded that "K31, a type I acidic keratin, is a major protein of the human hair keratin complex and it is essential for maintaining hair tensile strength."
Furthermore, the same research reports that keratin, when applied to hair, increases the diameter of the individual hair strand by up to 49%.
Other findings report that keratin applied to hair increased mechanical strength by up to 2 fold after a single treatment.
In conclusion, the application of keratin also resulted in marked improvements in hair smoothness, diameter, and mechanical strength of the damaged hair.
Adding keratin to your hair, whether it be topical, with an ointment or via keratin shampoo, or orally via ingestion, can help make curly hair less frizzy, easier to style, and straighter in appearance.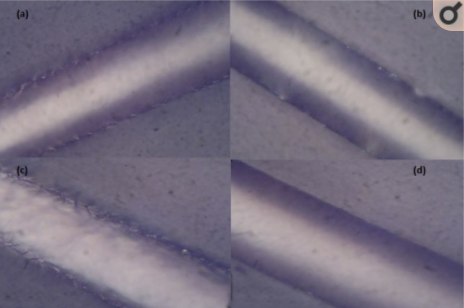 How Can You Use Keratin for Your Hair?
There are several different ways you can use keratin to help boost your hair health:
Keratin Oral Supplements or Vitamins
Keratin Topical or Ointment
Keratin Chemical Hair Treatment (also known as a Brazillian Blowout)
But before we go into keratin oral supplements, vitamins, topicals, and ointments let us first take a look at keratin treatment, and why although it is popular, it may not be the best choice for your overall hair and body health.
What About Keratin Treatment?
When you research the health benefits of keratin on the internet, there are several sources that focus on keratin treatment.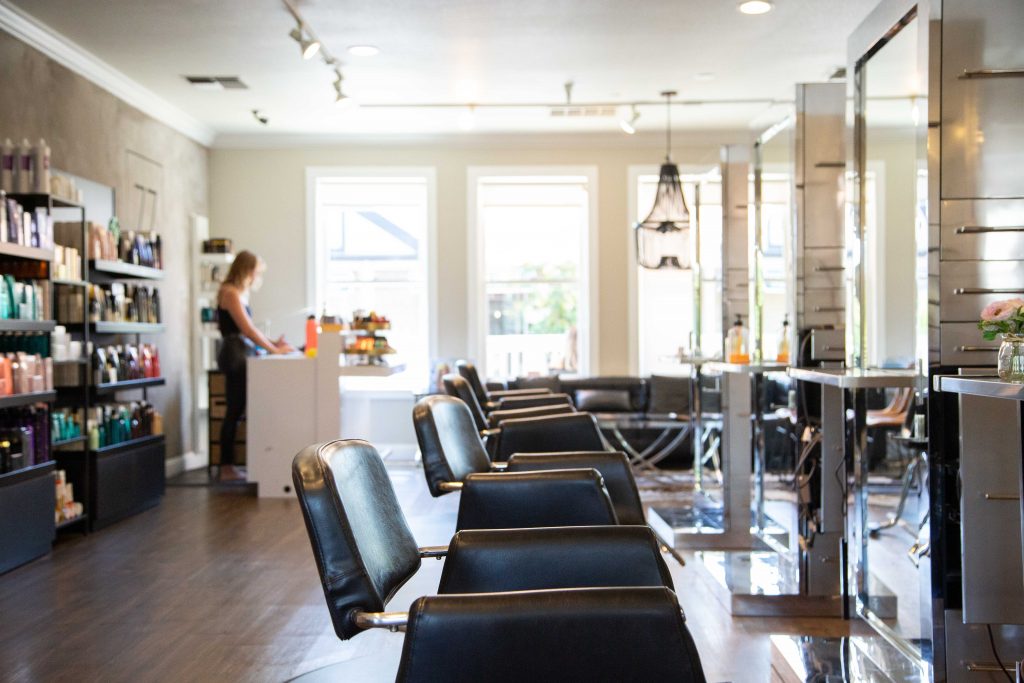 As stated by Healthline, Keratin treatment, also known as a Brazillian Blowout, is a chemically-based hair treatment often done in a salon and mainly used to make hair look straighter for a period of time.
Generally, the keratin treatment process involves a blow dry of the hair, and then application of the treatment to dry hair. Then, a flat iron is used to seal the treatment within the hair.
What are the Pros and Cons of Keratin Treatment?
There are many positive reasons as to why some people would want a keratin treatment:
To straighten and smoothen hair

To increase hair shine and glossiness

To keep your hair more manageable

To strengthen hair
Although keratin itself won't damage your hair, most keratin treatments use formaldehyde, a potentially toxic chemical as part of the treatment to straighten hair, in preparation for the keratin itself.
As stated by the CDC, Formaldehyde has many severe health effects and risks such as:
Formaldehyde is an eye, skin, and respiratory tract irritant. Inhalation of vapors can produce narrowing of bronchi and an accumulation of fluid in the lungs
Children may be more susceptible than adults to the respiratory effects of formaldehyde
The systemic effects of formaldehyde are due primarily to its metabolic conversion to formate, and may include metabolic acidosis, circulatory shock, respiratory insufficiency, and acute renal failure
Formaldehyde is a potent sensitizer and a probable human carcinogen
Furthermore, workers and professionals who administer keratin treatments have been known to report damage to their bodies, due to the toxicity of these chemicals used before applying keratin.
Keratin Treatment: Recommended or Not?
Although there are several benefits to keratin treatment, we recommend a more natural approach using keratin, that can potentially have better and longer, more permanent results for your hair, without the dangers associated with a keratin treatment.
Conclusion: Will Keratin Treatment Help Grow My Hair?
As mentioned, keratin treatment is mostly used to straighten and strengthen hair, and not necessarily used to grow or restore hair.
Therefore, there are other keratin alternatives that are clinically proven to better aid hair health, hair growth, hair restoration, and hair strengthening:
An Alternative to Keratin Treatment: A Healthier & Recommended Way to Safely Take Keratin for Improved Hair Growth & Health
Rather than taking keratin treatment, we suggest a more natural and non-toxic approach: topical application of keratin (via hair lotion or hair pomade), or oral ingestion of keratin via keratin supplements.
So What is the Best Amount of Keratin to Take? And How Do We Do So?
As mentioned before, the dosage of keratin is very important.
For example, a potential side effect of ingesting too much keratin is that it may be dangerous as too much of the protein can build up in your body.
And even with the right dose of keratin, the quality of the keratin, as well as the source of the keratin, all matter to play an important role in the success of your hair growth or hair strengthening regimen.
As with most things in nature and human biology, it is often a synergized and holistic plan which delivers the best health results wanted.
The Best Way to Take Keratin for Hair Health: From an Experienced Hair Restoration Expert & Dermatologist's Point of View
Dr. Sanusi Umar is a double-licensed dermatologist, expert, and pioneer of hair health, hair transplant, and more with over 25+ years of experience.
Known as a leading expert in hair and skin health, he has traveled across the globe in search of the best all-natural ingredients to help hair growth.
The Best Approach is Holistic & All-Natural
So it comes to no surprise, that after years of research and thousands of miles of travel, that we all have had the answers to better hair health deep within our roots.
Using modern science, trial and error, and countless days and nights of experimentation, he and his team of hair experts have boiled it down to a proprietary blend of all-natural, non-toxic ingredients designed to improve hair health, hair growth, hair strength, and more.
Dr.UGro GASHEE oral hair supplements have been specifically engineered with the right amount of all-natural hydrolyzed keratin, tested and proven by clinical researchers in 2013 to strengthen and improve hair health, from the hair follicle to the hair shaft, as well as the hair strands on our scalp.
Furthermore, Dr. Umar's Dr.UGro GASHEE hair products combine hydrolyzed keratin with other medically proven all-natural ingredients for hair loss treatment such as alpha-lipoic acid (ALA) which is based on coconut oil, to help control the effects of oxidation of free radicals.
Other ingredients included within Dr. Umar's Dr.UGro GASHEE hair products include shea butter, selenium, soy oil isoflavones, turmeric (which can increase new blood vessels around the hair follicles to promote better growth), red ginseng, cinnamon oil, collagen, bamboo extract, and many more.
Besides hair growth, hair strengthening, and hair restoration, this amazing combination of power- food extracts and all-natural, carefully sourced ingredients not only boost hair health, but has been reported to boost the health of the body as well, from skin health and quality, as well as immune system strength, and anti-inflammation within the body to reduce wear and tear, degeneration from aging, environment, and more.
Taking Dr. Umar's Dr.UGro GASHEE all-natural hair products is a quick and easy way to maximize your hair's beauty, strength, health, and potential  – proven to work from multiple testimonials so that you don't have to waste hours on research, trying products that do not work.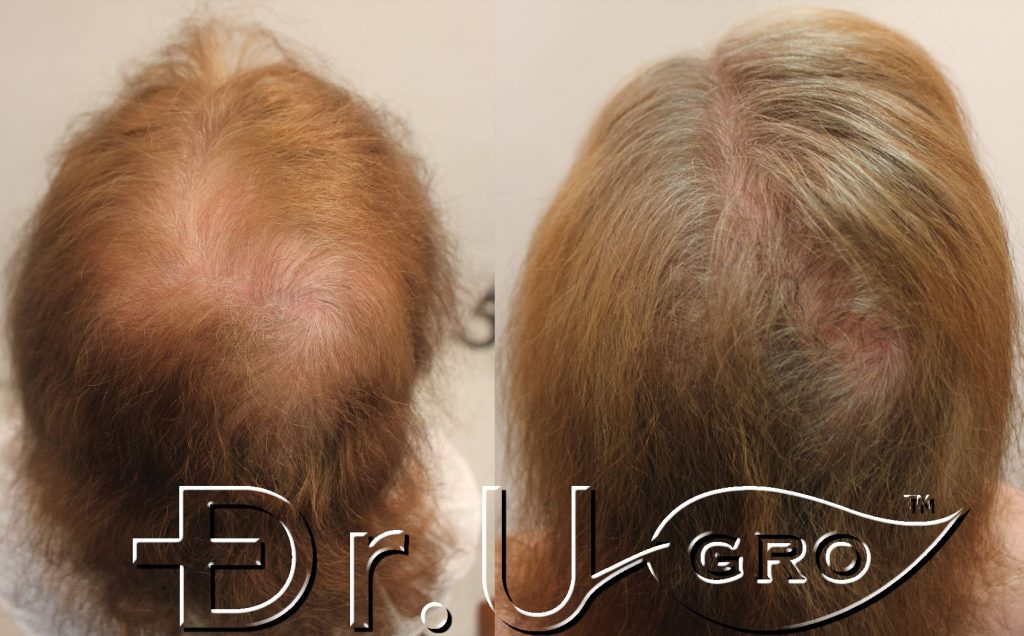 If you're looking for the ultimate solution to your hair health, whether it be hair thinning, hair loss, or if you simply want to strengthen and maintain your hair's beauty and appearance for the future, try Dr.UGro's GASHEE hair health and hair growth products today.
References
Healthline. 2021.

Keratin: Benefits and Uses for Hair

. [online] Available at: <https://www.healthline.com/health/keratin> [Accessed 1 October 2021].

Healthline. 2021.

Keratin Hair Treatment Pros and Cons

. [online] Available at: <https://www.healthline.com/health/keratin-treatment-pros-and-cons> [Accessed 1 October 2021].

Wwwn.cdc.gov. 2021. Formaldehyde | Medical Management Guidelines | Toxic Substance Portal | ATSDR. [online] Available at: <https://wwwn.cdc.gov/TSP/MMG/MMGDetails.aspx?mmgid=216&toxid=39> [Accessed 4 October 2021].

Basit, A., asghar, F., Sadaf, S. and Akhtar, M., 2021.

Health improvement of human hair and their reshaping using recombinant keratin K31

.

Healthline. 2021.

Synthetic vs Natural Nutrients: Does it Matter?

. [online] Available at: <https://www.healthline.com/nutrition/synthetic-vs-natural-nutrients#TOC_TITLE_HDR_4> [Accessed 1 October 2021].

Villa, A., Aragão, M., dos Santos, E., Mazotto, A., Zingali, R., de Souza, E. and Vermelho, A., 2021.

Feather keratin hydrolysates obtained from microbial keratinases: effect on hair fiber

.

Hair?, W. and Ravi, A., 2021.

Why Hydrolyzed Keratin Can Be Great For Your Hair?

. [online] SkinKraft. Available at: <https://skinkraft.com/blogs/articles/hydrolyzed-keratin-for-your-hair> [Accessed 1 October 2021].